Our breeding statement




A good breeding program must begin with healthy and genetically sound parents. From there good nutrition and quality veterinarian care is established before any mating takes place. Each pup is hand delivered by myself and my veterinarian if needed. We provide our pups with High quality Eukanuba ( available at petco) brand food when it comes time to introduce solids. We follow up with vaccines and worming to make sure that each puppy leaves our home with the very best start possible . Our pups are regularly introduced to strangers as well as many other pets . We have 6 children ( and there many friends) whom closely interact with our adult dogs and puppy's so that they leave our home ready for their new environment. I have many people ask me " if Yorkies are good around children ?" My answer to that is YES provided proper training and supervision are in place . You can look at our "PHOTO'S" page and see many pictures of the Yorkies and children in our home as well as with the other animals. My young daughter even shows our Yorkies in the show ring. Many of our puppies are sold in the local area or near by towns but we also ship to farther locations. We can provide reference upon request statement



Our home

In our home we believe that prevention is the best cure. Cleanliness is the key to successful animal husbandry. A ridged regular DAILY cleaning and sanitation schedule is a must. There are no short cuts .We do not house our dogs or puppy's on wood chips or bedding straw which can harbor and hide, urine, feces, fleas, flies, maggots, other insects and bacteria. We use only washable surfaces which can be disinfected and sanitized . Our dogs bedding is washed in hot water with disinfectant and food/ water dishes sanitized. Any crates we use get washed and sanitized daily. The food is kept in a metal can with a lid to prevent insects and rodents to prevent contamination. Regular baths provide comfort for the yorkies as well as prevent bacteria around the eyes and ears. All this is what I would consider minimal standard care that breeders should enforce in their homes. Anything less leaves our special pets subject to various, Respiratory, bacterial, and digestive problems. There is only a small number of disease we can vaccinate for for everything else we need to use good hygiene and sanitation.
Below are some pictures of our dog area's and other photo's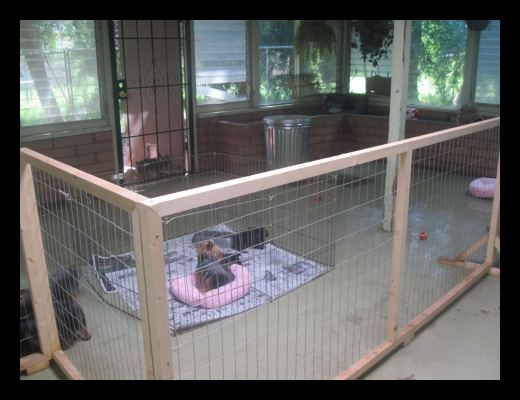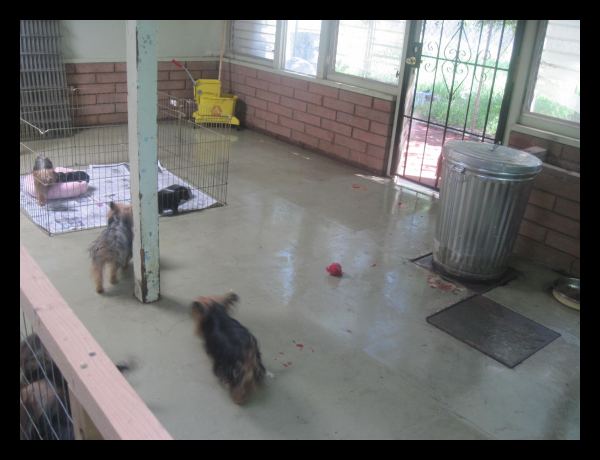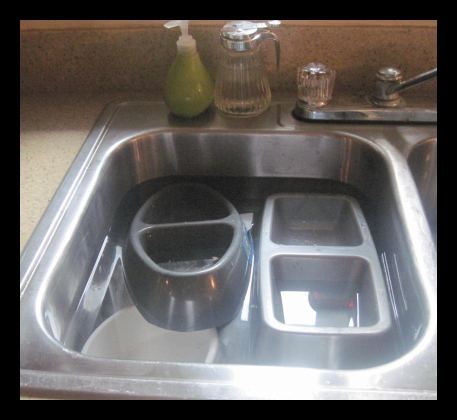 About us




We are a small experienced breeder located in Roseburg Oregon. I'm home schooling mother of 6 which gives me the ability to raise our Yorkies, In return our Yorkies give me the ability to stay home and care for my children along with the occasional web site development I also do for dog breeders. We want to thank you for touring our site .
---